All Star Charters Gift Certificate
All Star Fishing Charters gift certificates make great gifts for any occasion.
Order by Phone with credit card or check! (206-316-6561)
We will be glad to send you a gift certificate in the mail, but if you are ordering one last minute or cannot wait, you can print this one by selecting the gift certificate with your right mouse button, then copy and paste onto your desktop, after placing the picture on desktop then print it out. lots of people have done it this way.
Gift certificates are good for all fishing trips offered at that price.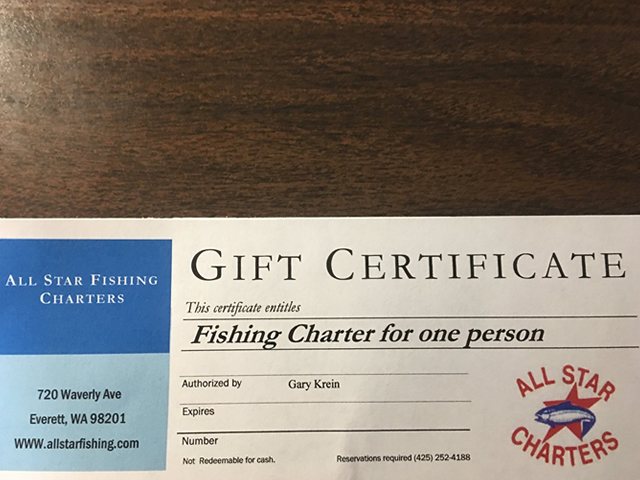 Seattle Fishing gift certificates make great gifts for all occasions.